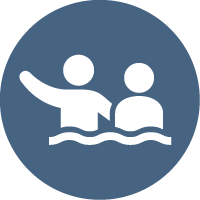 BAPTISM AND UNITING
Upon receiving Jesus Christ as your personal Savior, the Lord calls us to be obedient in submitting ourselves to baptism and uniting with a local New Testament church. The Lord receives honor and glory through the local New Testament church.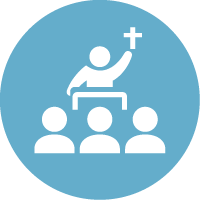 CHRISTIAN EDUCATION
Our ministry is grounded in teaching our children, youth, and adults what it means to be a disciple of Jesus Christ, and what it means to share our faith to others. Our Sunday School is taught at all age levels.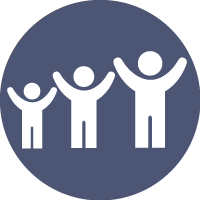 GROW IN FAITH
The Lord commands us to grow in our faith; first, so that we can grow closer to the Lord; second, so that we might be able to be a strong witness to both the unbeliever and the new babe in Christ. Through personal study, Sunday School, and sermons we are taught how to grow in our faith, by trusting in God's Word and experiencing His Word in our lives.
DISCIPLE OTHERS
One of the greatest privileges we have is to disciple others. Our sermons and classes provide the milk and meat of God's Word, whereby we may grow in the Lord and to become equipped to mentor others in the way to become a true disciple of Jesus Christ.